Installation
To enable the Twitter support for the AppSuite, alongside the open-xchange-oauth package you will also need to install the open-xchange-messaging package via your OS's package manager.
Register your App
First you will need to register an App with Twitter. Apply for a developer account and once granted, then create an App as described here.
Refer to the following screenshots for a minimal App with only the required fields.
Enter the appropriate information for:
App name
Application description
Website URL
Callback URLs
Tell us how this app will be used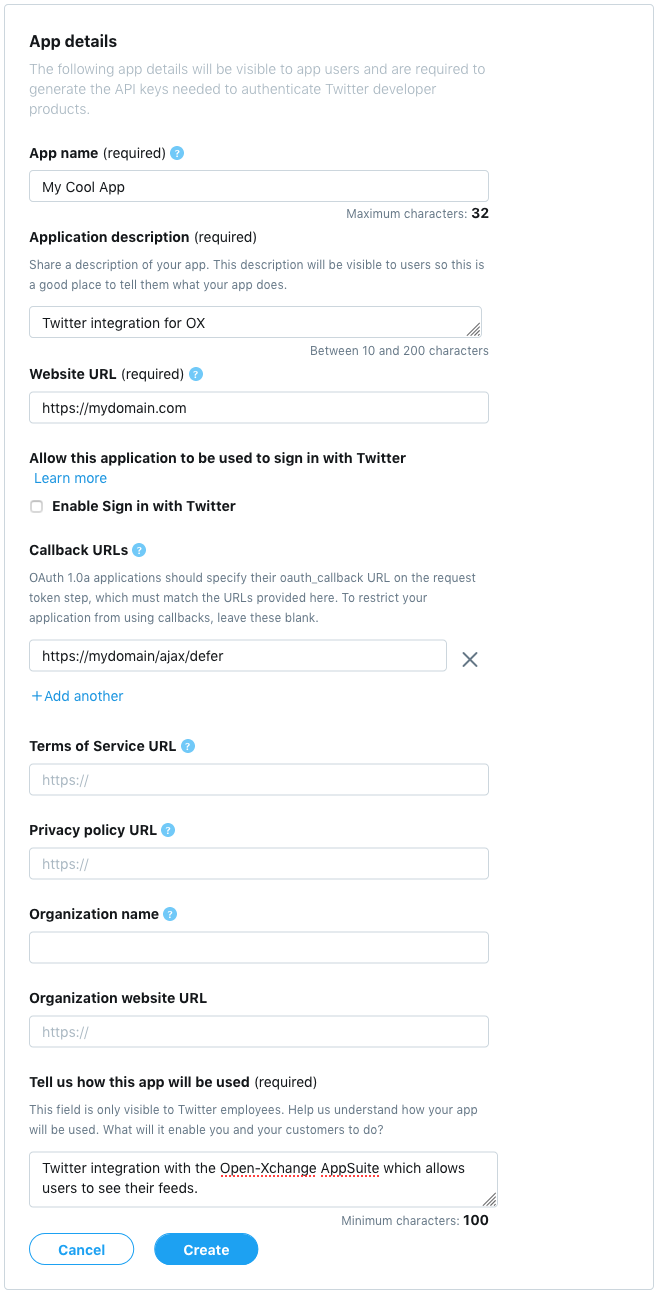 Note: the callback URL has to use the https protocol and end with the /ajax/defer path.
Click on Create
When the application is successfully created, access tokens, i.e. the consumer API key and secret will be automatically created for you. You can view those under the Keys and Access Tokens tab.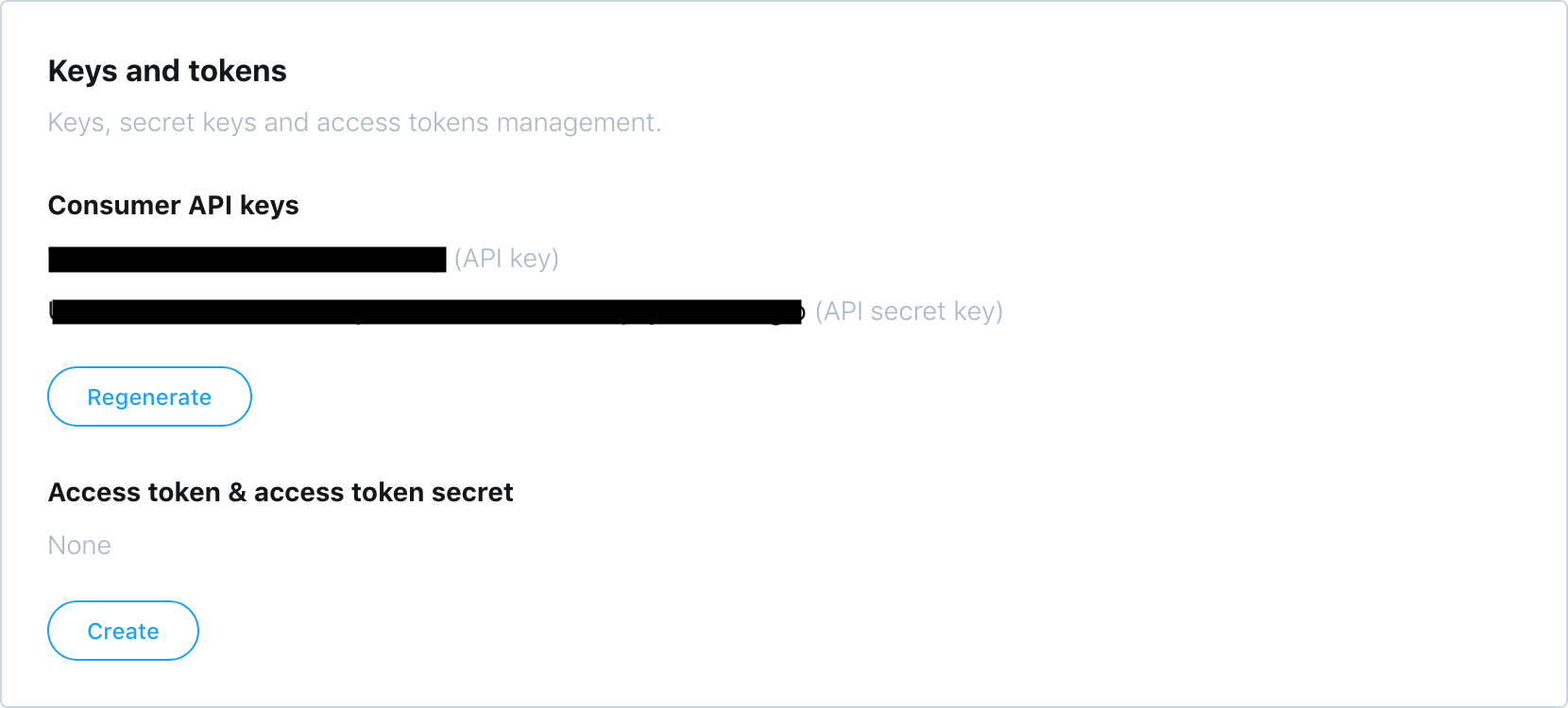 Those tokens will be used to configure the AppSuite (that is the individual nodes of the middleware) that should have access to this Twitter App.
A last step is required to ensure that the user will only view the latest Tweets and not post any new ones. For that, you will have to navigate to the Permissions tab and set the Access permission to Read-only.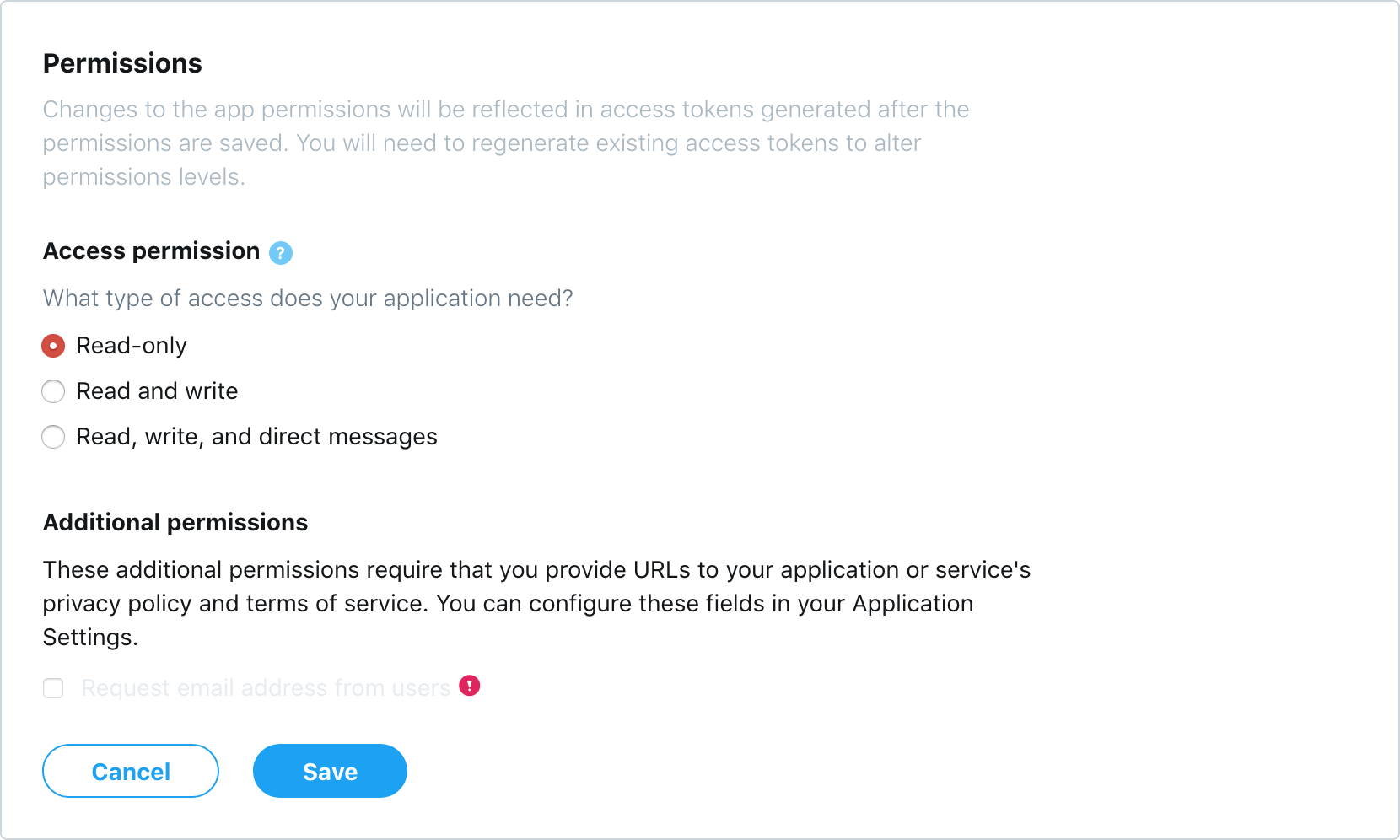 Configuration
After you have created your App, its access tokens, i.e. the consumer API key and secret, should be available. The access tokens should be added to the /opt/open-xchange/etc/twitteroauth.properties file:
Enable the OAuth connector to Twitter OAuth: com.openexchange.oauth.twitter=true
Set the API key and secret: com.openexchange.oauth.twitter.apiKey=REPLACE_THIS_WITH_YOUR_CLIENT_ID com.openexchange.oauth.twitter.apiSecret=REPLACE_THIS_WITH_YOUR_CLIENT_SECRET
You can define them system-wide or via the config cascade mechanism.